Monday,
23 June 2014
18:00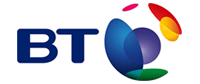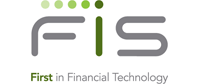 The future of retail banking
Background:
Recognised globally as one of the decade's most influential leaders in financial services, Deanna Oppenheimer is an acclaimed turnaround strategist known for her ability to transform entrenched institutions into customer-centric champions.
As CEO of Barclays UK Retail and Business Banking division, Deanna turned around the underperforming business to one that was stable and strong - a notable accomplishment in even the best of times. And then the global financial crisis hit the UK. Despite the unprecedented industry upheaval, Barclays UK Retail and Business Banking division delivered exceptional results under Deanna's relentless focus and clear customer-focused strategy, accomplishments that included:
· #1 ranking in customer satisfaction
· 92% employee engagement
· Double digit growth in annual financial results
But it didn't stop there. Deanna's value was clearly recognized and in 2009 she earned the additional title of vice chair, Global Retail Banking. In this capacity Deanna was now responsible for turning around its business in all of Western Europe. Shortly afterward, she added the role of chief executive of Europe Retail and Business Banking.
While Deanna's style may have been new to the UK banking world, she had implemented a similar approach at Washington Mutual when she led its growth from a tiny Northwest thrift to a national leader in the Retail Banking arena. Under Deanna's guidance, WaMu was named as one of the 'Top 40 Store Concepts in the World' and was selected as the 'Best Retail Bank in the America.'
Currently, Deanna serves as a non-executive director for Tesco Group plc, Tesco Bank, AXA Group, NCR Corporation, and The Joshua Green Corporation. She is also a member of the advisory board for Bain Consulting, Brooks Running, Anthemis Group, Monitise plc, and UST Global.